Consignment Sales
Many business offer their retail customers consignment arrangement whereby stock located at the customer location. When the stock is sold to the customer's customer, an invoice is generated to reflect the sale.
Consignment sales were possible in previous versions of All Orders by using transfers and ship docs. Beginning with version 6.1.0 of All Orders, there is a single screen, 'Consignment Manager' that simplifies the consignment process significantly.
You first step is to associate a location to a customer shipping address. You can do this in either the customer editor by CHECKING the Create Location on the Shipping Addresses tab: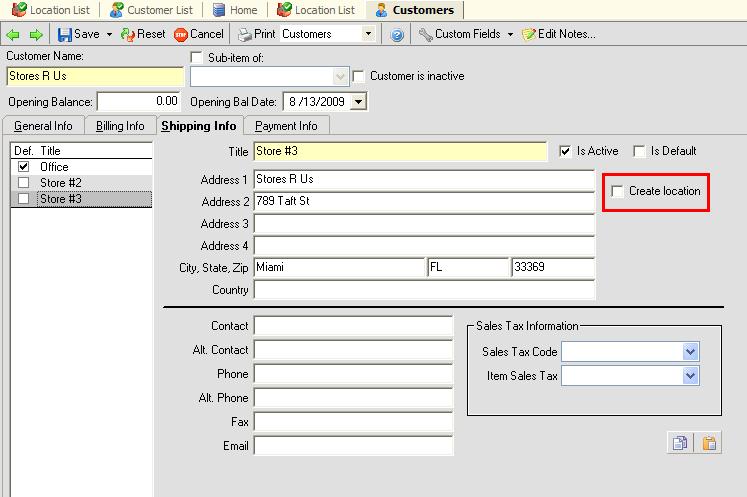 You can also do the same when creating or editing the location by clicking 'Copy From Customer Button'.
Next I create a transfer to move stock from HQ to the customer location. I am assuming that I did this at the beginning of August.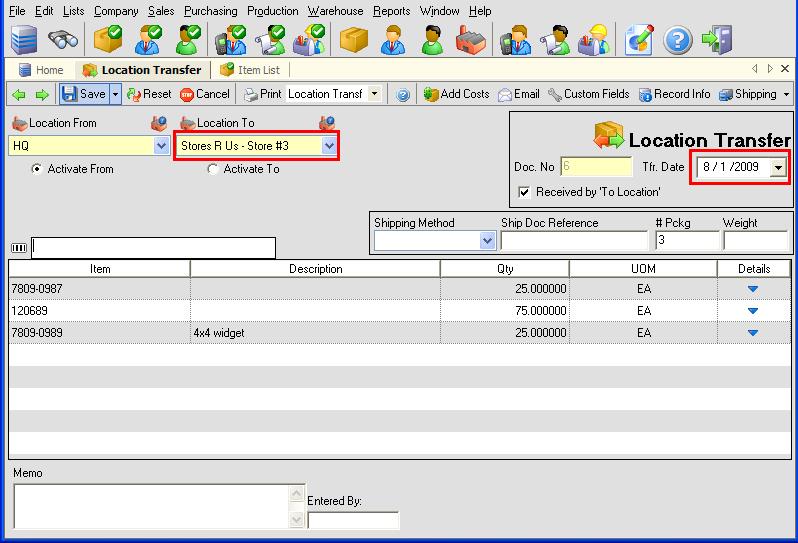 Every two weeks, the customer sends me a report of what is left so that I can create the ship doc and invoice. For this we use the Consignment Master. To create a new consignment, from the main menu select Sales -- New Consignment. Please see Adding Information to All Orders - Sales - Consignment.