Adding Notes/Comments to Records in All Orders
When creating a new Item, Customer, Vendor, or Location, you might have occasion to jot down a few pertinent notes in the process. Rather than doing so on paper and possibly not having the info available when you need it, you can click the Edit Notes... button to add some text notes to the record:

In addition to the above records you can add comments and expand a line item's description from applicable transactions by clicking then Details icon.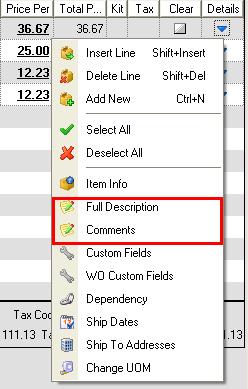 Finally you can expand the memos on certain transactions.

You're then presented with a dialog that looks like this: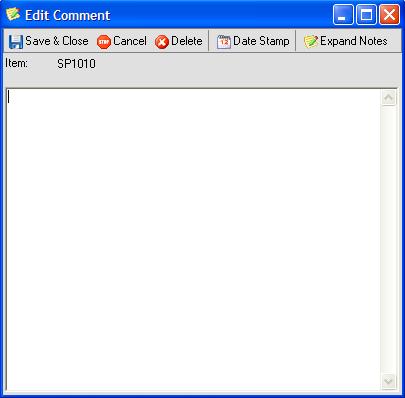 Click the Date Stamp button for the system to automatically insert the date. Then simply type your notes.
The Expand Notes button works in conjunction with Custom Messages. Enter the pound symbol twice followed by the abbreviation of the custom message then click Expand Notes. For example the following two images shows the notes screen before and after pressing the Expand Notes.
Before: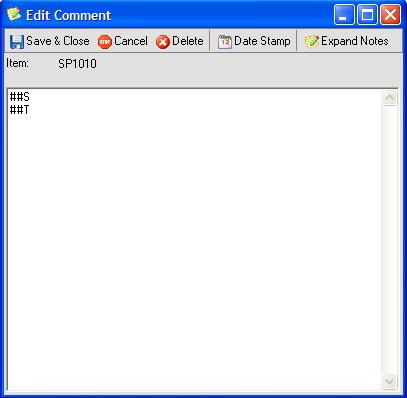 After: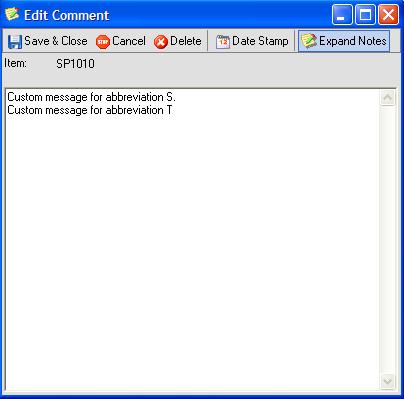 The remaining three buttons on the dialog pertain to the saving of information:
Save & Close. Saves the notes and closes out the dialog.

Cancel. Returns the note screen to its last saved configuration, trashing any changes that have happened since.

Delete. Removes all notes for the record in question. You'll be presented with a dialog asking if you're sure. Click Yes to confirm.